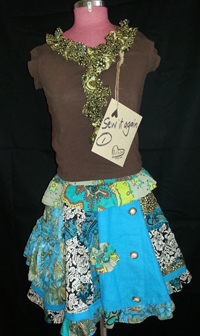 A new day, a new year and a new creative, sustainable and unique way of dressing in upcycled natural fibre garments.
You are what you repeatedly do. During 2014 I'm following my heart on a creative journey through this values-based Sew it Again project which has evolved from study with the Australian Rural Leadership Foundation.
The project is inspiring upcycling of natural fibres through daily posting of repurposed garments, such as this History Skirt, right, created for bright university student Belinda in my Textile Beat studio from pieces of discarded cotton dresses and shirts.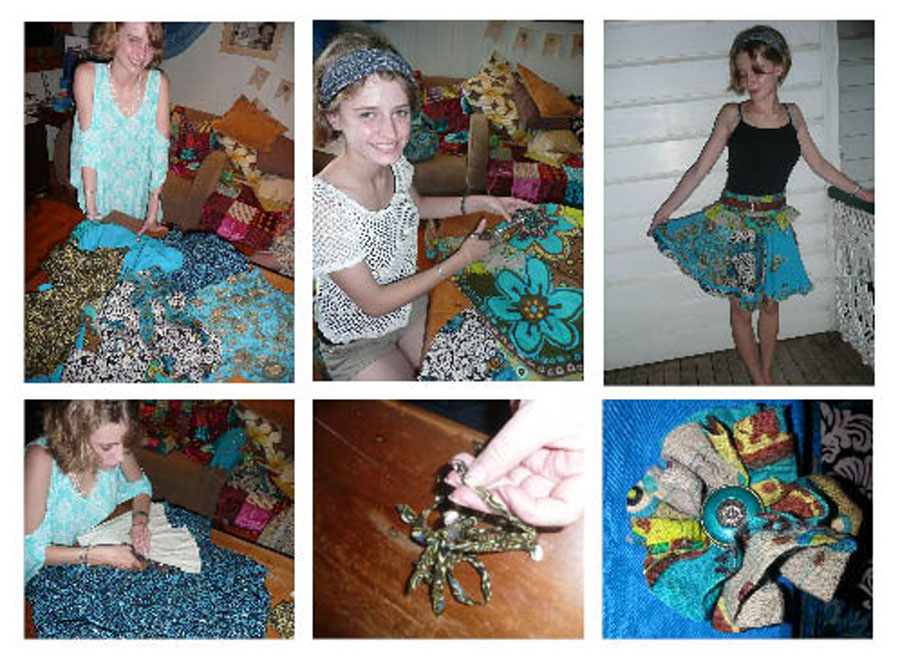 I aim to demonstrate upcycling through Sew it Again garments, share ideas through social media, explain my perspective at talks and presentations, empower others through home-sewing workshops, and enjoy wearing clothes that are ethical, sustainable and original.
The project links to my memories of childhood, training as an agricultural scientist, communications expertise, agribusiness networks and love of nature into the important ecological health issue of our burgeoning global textile mountain.
It was in 2011 at a Fashion for Floods fundraiser organised by Alison Triffett of Style Counsel that I rediscovered the beauty and bounty of second-hand clothing. So began this journey to make green the new black and revive home-sewing for pleasure and reward.
In their book Paris Street Style: A guide to effortless chic, Isabelle Thomas and Frédérique Veysset say you don't have to be a skilled seamstress to transform a piece of clothing with your own hands. Sometimes all that is necessary is a pair of scissors applied to a sweatshirt, to convert it into something much more durable, with three-quarter-length sleeves and a nautical neckline. You can also change the laces of a pair of retro boots, dye a silk dress, sew sequins on a man's jacket, or add a broad belt to cinch a dress that is too loose (pg 174).
If your wardrobe is bulging with clothing you no longer wear or fit into, think about how you can upcycle, repurpose, refashion, recreate or recontextualize it into something more useful. If you are time-poor, consider using home-sewing as mindful, meditative relaxation important for your wellbeing.